Tire Rotations Services in Palm Springs
How We Perform Tire Rotations at Mercedes-Benz of Palm Springs
The health of your vehicle depends on regular maintenance, including tire rotation services. During a tire rotation, our technicians move the tires from one side of the vehicle to the other. In order to rotate tires, our mechanics just jack up the car, remove the tires, and then swap those on one side for those on the other. This simple task is also made more affordable with help from our service specials — so be sure to keep an eye out for our latest deals before scheduling your appointment.
Why Tire Rotations are Important for Your Mercedes-Benz Vehicle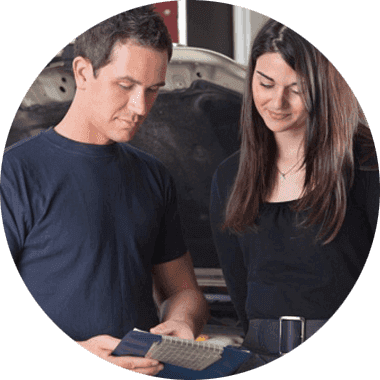 The more you drive, the more quickly your tires will start to wear down in certain areas. However, by rotating them, you can prevent the wear from becoming too imbalanced.
Tire rotations also have a number of other beneficial effects.
Rotating your tires helps improve gas mileage and can strengthen the long-term health of your vehicle.

Tire rotations can also help in reducing vibrations that can impact your suspension.

Finally, scheduling a tire rotation appointment also gives mechanics a chance to look around and identify other problems with your car.
Schedule Mercedes-Benz Service in Palm Springs Today
If you have any other questions about tire rotations or other services, contact us online today. One of our experts will get in touch with you ASAP to answer your questions. If you don't have any questions, then go ahead and schedule your service appointment with Mercedes-Benz of Palm Springs today! We look forward to helping you with your tire rotation or your other car service needs.
Mercedes-Benz of Palm Springs
4095 E Palm Canyon Dr, Palm Springs, CA 92264, United States
Mercedes-Benz of Palm Springs
4095 E Palm Canyon Dr, Palm Springs, CA 92264, United States