Express Service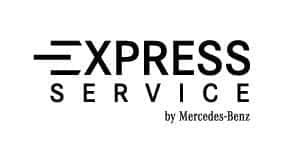 Your day is full. So we'll be quick.
Life gets busy. That's why Express Service by Mercedes-Benz is vehicle care designed to get you in and out – fast. But while the visit may be brief, the service performed by expertly trained technicians will be comprehensive and complete. All to help ensure your Mercedes-Benz is running right for miles to come.
*Actual time may vary based on certain external circumstances.